National History
---

Theta Tau was founded as the "Society of Hammer and Tongs," on October 15, 1904, by Erich Julius Schrader, Elwin Leroy Vinal, William Murray Lewis, and Isaac Baker Hanks, mining engineering students at the University of Minnesota. They agreed that character qualifications should have top priority in membership selection.
The Fraternity fulfilled the dream of its principal founder, Erich Schrader, that there be established in engineering a fraternity similar to those already existing in law, medicine, and dentistry. Founder Schrader established a record of service unequaled in the Fraternity's history. He served as its first Grand Regent until 1919, and then for 35 years as Grand Scribe. At its Founders' Golden Anniversary Convention (1954), Theta Tau established the position of Counselor to be held only by him. His unselfish service continued until his death in 1962, at the age of 81. The other founders also maintained their interest in the Fraternity throughout their lives. The last, Brother Vinal, died in 1971.
Brother Schrader was chiefly responsible for the Ritual, Constitution, and the Bylaws adopted by the founders. The first badge was a gold skull with the letters Θ and Τ on its forehead, and a crossed hammer and tongs beneath. The Constitution provided for the establishment of additional chapters at other leading engineering schools, and the Fraternity soon began to take on its national character.
Our Chapter
---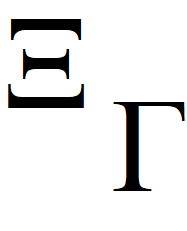 The Xi Gamma (ΞΓ) Chapter is located at Texas A&M University. We are part of the Central Region of Theta Tau. Our Regional Directors are Joe Witherington and Ben Wise. Before becoming an official colony of Theta Tau, we were known as Theta Tau Delta. Our colony was certified on January 18, 2003. The Texas A&M Colony of Theta Tau was installed as Xi Gamma Chapter on April 24, 2004, with founders Mark Jimenez, Heather Pieters, Evan Gardner, Chuck Keirleber, Holly Griffin, Rachael Stensrud, Valerie Lewis, and Andy Muller. At both the 2008 National Convention in Washington DC and the 2010 National Convention in Denver, Xi Gamma took home the award for Best Delegation from the Central Region.





Other chapters in our region include:
Upsilon, Υ - University of Arkansas, Fayetteville, AR
Tau Beta, TB - Southern Methodist University, Dallas, TX
Phi Gamma, ΦΓ - Oklahoma State University, Stillwater, OK
Omega, Ω - South Dakota School of Mines and Technology, Rapid City, SD
Eta Gamma, ΗΓ - University of Colorado at Boulder, Boulder, CO
Zeta, Ζ - University of Kansas, Lawrence, KS
Mu Epsilon, ΜΕ - Baylor University, Waco, TX
Psi Beta, ΨB - University of Texas at Austin, Austin, TX