Contact Us
---
If you have questions about the Xi Gamma chapter, feel free to contact us at thetatau.xigamma@gmail.com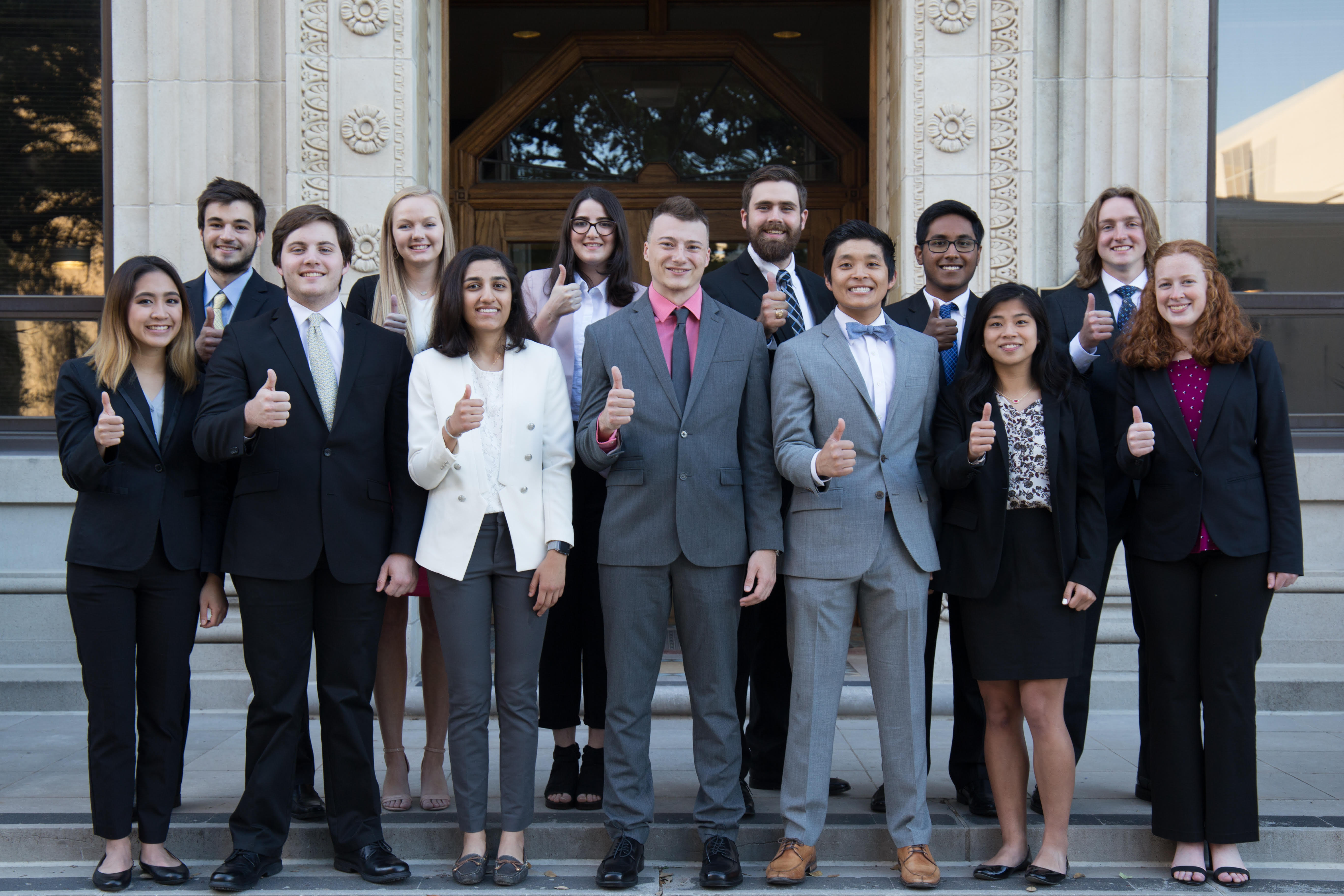 Frequently Asked Questions:
---
Why rush?
The purpose of Theta Tau is to develop and maintain a high standard of professional interest among its members, and to unite them in a strong bond of fraternal fellowship. As a co-ed, professional fraternity, we offer more than many other fraternities. We're engineers, and we're all working together to build careers that we can be proud of. Our members are building lifelong friendships and helping eachother succeed in the process, and that's what we're all about.

How is the time commitment for this fraternity?
We understand that many of our members, current and prospective, have workloads and responsibilities that take time and attention. We host weekly events that all members are encouraged to attend including social, community service and professional events. They're not mandatory, but you'd be missing out if you couldn't make it. However, there are 2-3 events throughout the semester that all active/pledging members MUST attend.

Will joining this organization affect my academic life?
As an organization comprised of fellow engineering students we understand that school work comes first. In fact, we have members from all different majors who can help give study tips and help explain difficult concepts.

Who can join?
Anyone within the College of Engineering is welcome to join!

Will I be hazed in the process of joining this fraternity?
Theta Tau emphasizes professionalism as a core value. This means we have a strict no-hazing policy. If at any point you feel that you are being hazed or treated poorly, inform one of the other actives immediately.

Do I have to be a freshman to join?
No, anyone can join. The only restriction is that you cannot be graduating within the next year.

Is there a GPA requirement to join?
As mandated by the university, you need to have a minimum GPA of 2.5 as a pledge. Once you are an active member, you need to maintain a GPA of at least 2.0.

How much does it cost to stay in the fraternity?
It costs $300 per semester, which is significantly less than other Greek fraternities. These dues will be used for events, activities, and food throughout the semester.

What can I expect to get out of joining this fraternity?
Aside from having fun with your brothers and sisters, you will gain a lot of professional experience. Many of our members are interns for numerous companies; we have meetings where members who held internships will describe their experiences and what they have learned. There is also a lot of opportunity for networking. We have multiple companies come in and talk to us about how to get an internship with them. In addition, we are a national fraternity, so you'll have connections across the country.